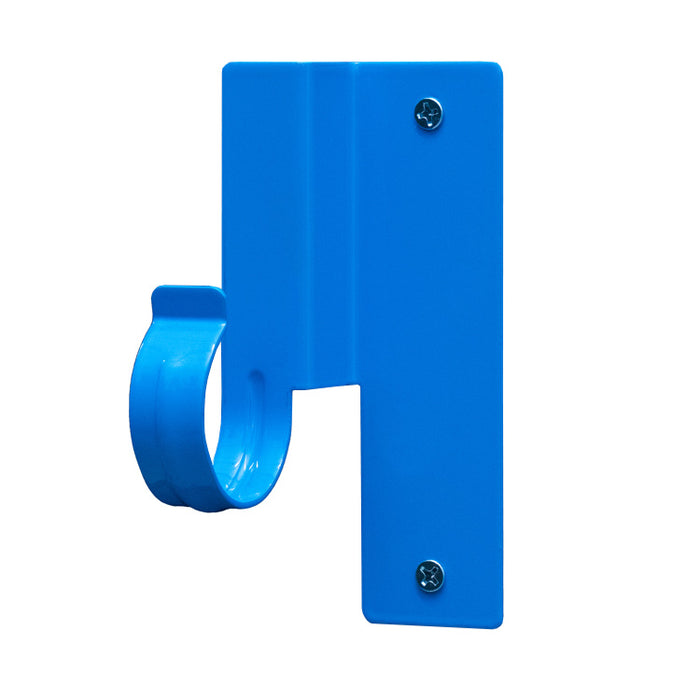 Model PL-1111-7
Fits: 1-1/4" PVC
Fits: 1-1/2" COPPER

$2.39 Each
Box of 10 per order
Make-The-Connection with 1-1/4" HAP HANGER which will Hold And Protect 1-1/4" PVC Pipe and 1-1/2" Copper tubing. HAP Hangers are made from spring steel. HAP Hanger combines the pipe hanger and stud guard in one product when it is used for inside the wall pipe installation. HAP Hanger is easy to install with the simple snapping method. HAP Hanger is reusable if the pipe location needs to be changed. HAP Hanger is suitable for horizontal or vertical pipe installation and has a durable powder-coated finish that can be used in indoor or outdoor applications.
Inside of the wall: For applications that need to go through the center or back of the stud.

Highly versatile: Secures pipes in a wide variety of locations and positions.

Outside of the wall: For applications that need to go through trusses or the back of joists.

Quick installation - can be installed in 10 seconds compared to old method that can take up to 2 minutes.

Powder coated to prevent galvanic corrosion and provides durability for outdoor applications.

Meets existing construction codes, UPC Listed.

Rounded edges for safe installation - no sharp surfaces.